Bay Brokerage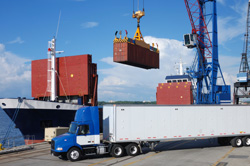 Bay Brokerage, Inc. is a full service customs broker, nationally licensed by the U.S. Customs and Border Protection Agency.  Bay specializes in the clearance and distribution of goods for importers and exporters through customs barriers at any U.S. port of entry.  Established in 2004 by a group of customs industry veterans, Bay Brokerage built three vital support companies to offer its customers an unprecedented group of world-class services. Together with Bay Brokerage, Bay International Trade Solutions, Bay Consulting, and Bay Logistics ensure that more than 2500 daily shipments from around the world will arrive at their destination via air, sea, truck or rail with minimal delays and the lowest duty, freight and storage costs.
Members of the Bay management team have been considered experts in the field of electronic data interchange (EDI) for customs brokerage for nearly 25 years, driving pilot programs for U.S Customs, foreign governmental agencies, and delivering innovative services for hundreds of satisfied shippers and importers.  One in five Bay employees is a licensed broker – exceeding industry standards.  Considerable resources are dedicated toward the development of leading edge systems to guarantee that Bay customers achieve compliance ratings well above the national average.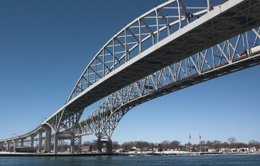 Bay Brokerage excels in the assessment and calculation of taxes and duties on imported goods, facilitating communication between customers and governmental authorities through the preparation of documents and electronic submissions.  An intimate knowledge of duty rates for imported items and the regulations governing importations of a wide variety of goods found in the Code of Federal Regulations eliminate seizures and lead to world class results for Bay customers.  Many customs brokers specialize in certain types of transactions, such as wearing apparel, perishables, or automobiles.  Bay prefers to be expert in all areas, often finding that innovations in one type of transaction can be brought to bear in others.
Bay Brokerage handles the transshipment or local delivery of cleared merchandise through relationships with trucking companies and its own fleet of trucks based in the Northeast.  Bay's commitment to work 24/7 to get goods to their destinations on time is the bottom-line for importers or exporters.
Bay offers its clients a unique electronic imaging process called BayFile that has been accepted and approved by U.S. Customs for centralized file retention. Bay Brokerage clients can maintain their files on a secure server within their own electronic filing cabinet.  This provides immediate access to U.S. Customs entry/billing documents, complements Bay's electronic billing program, and is a nice fit with its global "Go Green" initiatives.
U.S. Customs Surety Bonding
Bay Brokerage also provides complete U.S. Customs surety bonding contingent upon a clients' bonding needs. Bay staff reviews bonding options for specific shipments, including specifying the coverage that best suits the type and amount of bond required.
Bay Brokerage offers:
Over 35 years experience with  surety bond requirements
In-House licensed insurance broker
24/7 bonding  services available
All types of U.S. Customs Surety Bonds
U.S. DOT Bonds
Competitive volume pricing
Bonded carrier services
Complete marine and other cargo insurance
World class experience, knowledge, quality, innovation – hallmarks of the most comprehensive and professional customs brokerage in today's global market.