About Us
Bay Brokerage, Inc. is a full service customs broker, nationally licensed by the U.S. Customs and Border Protection Agency. Bay specializes in the clearance and distribution of goods for importers and exporters through customs barriers at any U.S. port of entry. Established in 2004 by Ken Carmon and a group of customs industry veterans, Bay Brokerage set out to become the nation's leading provider of international trade services and solutions. Ken and his team built three vital support companies to offer Bay customers an unprecedented group of world-class services. Together with Bay Brokerage, Bay International Trade Solutions, Bay Consulting, and Bay Logistics ensure that more than 2500 daily shipments from around the world will arrive at their destination via air, sea, truck or rail with minimal delays and the lowest possible freight, storage and lawful duty costs.
Ken Carmon
President and CEO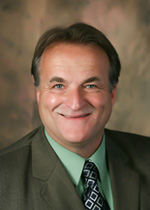 Ken Carmon is the President and Chief Executive Officer of Bay Brokerage, Inc.
Ken joined Bay Brokerage, Inc. as a founding partner in 2004 with a background in US Customs law, trade compliance, systems development and global logistics. Carmon is a licensed US Customs Broker and Certified Customs Specialist (CCS). Joining the brokerage industry in 1972, Ken has participated in numerous pilot programs with US Customs, has worked with the legislative branches of the US and Canadian governments and successfully implemented trade programs that have benefit countless importers and exporters.
Under his direction, Bay Brokerage has forged a solid reputation as a world-class company and innovator in the customs brokerage industry.
Prior to his career with Bay, Ken held key management positions with two major US Customs brokerage firms with responsibilities that included operations, technical services, sales/marketing and systems development. This gives him a strong background on the worldwide market, customer requirements, competition, and suite of services required to deliver a first class brokerage experience. Pioneering the EDI process during the 1980's, Ken is responsible for the development of systems solutions and international trade software products that are currently utilized by hundreds of importing and exporting businesses worldwide.
Ken is a graduate of New York State University.
Adam Carmon
Financial Controller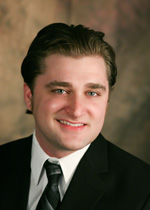 Adam Carmon is the Controller of Bay Brokerage Inc. He manages all financial and accounting functions.
Adam joined the Bay Brokerage team in 2007, aiding in the warehousing & distribution supply chain division. He accepted his current position in 2008, where he has since implemented a variety of innovative controls that have resulted in notable fiscal growth.
Adam earned his B.S. from the School of Business at Clarkson University in 2007, where he built his financial analysis skills in accounting and corporate finance. He was instrumental in building the student branch for the American Society for Quality (ASQ) at Clarkson and holds various SAP software certifications. Adam's lifelong exposure to the brokerage business, his technological background and his financial aptitude enable him to be a cornerstone contributor for the Bay family of companies.
Dan Tubolino
Transportation and Logistics Director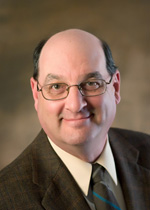 Dan Tubolino is Transportation and Logistics Director for Bay Brokerage, managing all international transportation, distribution and logistics services.
Dan has been with Bay since 2004 and is a C-TPAT Validated Member. Prior to joining Bay, Dan held key management roles with two major US Customs brokerage firms, The Myers Group International and Norman G. Jensen, Inc. He began his career in bonded warehousing in 1972 and has managed distribution facilities throughout the United States including northern and southern border and west coast. Under his leadership, Bay has become a leading provider of international transportation services – a major US/Canadian carrier and distribution center, a high traffic CFS (Container Freight Station) and a Class3 US Customs Bonded Warehouse. Dan's knowledge of the industry and unsurpassed customer service ethic has contributed toward extensive growth and resulted in excellent customer satisfaction levels. As a C-TPAT Validated Member, Dan continues to work with Bay clients to realize benefits under the C-TPAT program.